Skeptics Voice Concern Over Houston's New Marijuana Policy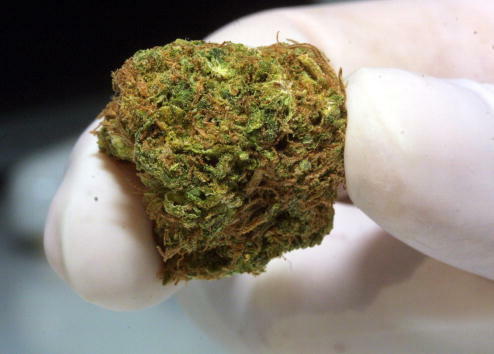 For those of you not in the know, Houston District Attorney Kim Ogg announced a new policy with Mayor Sylvester Turner, Houston Police Chief Art Acevedo and Harris County Sheriff Ed Gonzalez today that will allow misdemeanor offenders with less than four ounces of marijuana to not be arrested, ticketed or required to appear in court if they agree to take a four-hour drug education class beginning May 1.
Now, according to Houston Chronicle reporter Craig Hlavaty, although some Houston city officials have expressed agreement with Ogg's new policy, Lt. Gov. Dan Patrick blasted Ogg's proposal as being similar to Houston becoming a sanctuary city on low-level drug crimes.
"The lieutenant governor has said repeatedly regarding sanctuary cities that he does not believe that law enforcement has the discretion to choose what laws to enforce and what laws to ignore," said Patrick press secretary Alejandro Garcia. "That is his position regarding DA Ogg's proposal."
For more on the issue, please visit Chron.com

Eh bios are a lil dull when ya write em about yourself. I'm originally from New York, but grew up in London. I feel unbelievably lucky to do what i do for a living.. thank YOU so much for listening!AD is short for Adrian... the urban dictionary has a definition for Adrian.. and its WAY better than anything I could come up with myself....Most of this is not true of me.. but it makes me sound like a badass so instead of the usual bio, here's how the urban dictionary defines me:Adrian A hot ass guy that is strong and smart. Tries everything to keep a relationship from failing and is good when it comes to listening and talking (not to girls). Also know best for his abilities and experience in bed. A great friend and the best boyfriend to be with. On the other hand not the best person to mess with because he can fight. Adrian for some reason cannot hold a grudge for little things, but can and will not let it go if its horible. Even if he says he got over it (he really didn't). Another thing is once he likes someone he wont move on til he gets that person or he finally accepts that he is never going to get her. BUT just give him a chance... he may just be the best thing that's ever happen to you.That's awesome and makes me sound like the shizzle.. then i saw that it also defined me this way: 7. Adrian 1) An Adrian may be any of the following, and could very well be all of the below.Pathological liar. Massive Ego. Annoying. Not strong. Creepy. Skinny. Some one no one likes. Materialistic. Egotistical.2) Somebody who everybody wants to punch in the face.