The Day Chelsea Handler's Bubbles Burst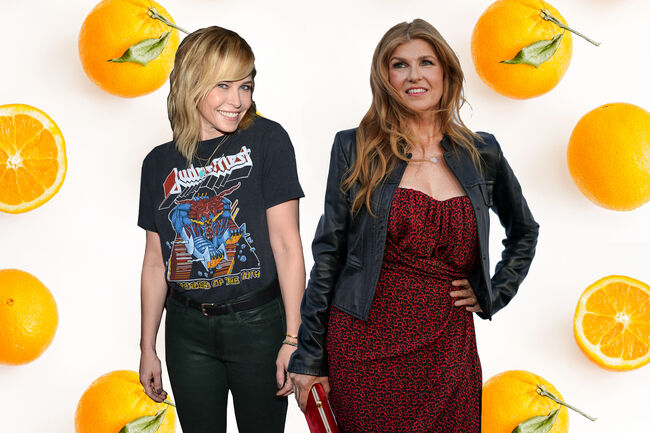 On episode four of Chelsea Handler's podcast Life Will Be the Death of Me, the companion to her bestselling book of the same name, she sat down with her friend Connie Britton to talk politics and the past. In front of a live audience in Dallas, Texas, the two friends talked about meeting - she "had a crush on a couple of my TV husbands," Connie revealed, and Chelsea laughingly confessed, "The reason I'm friends with Connie is because she works with men that I would like to get penetrated by." But they almost didn't become friends due to Chelsea's serious anger. Chelsea had invited Connie to her birthday party on an island, and Connie "was in the middle of working on something, I don't know what, and I couldn't go, and you were so mad at me...it was like I was abandoning you." Chelsea was unsurprised: "I used to be really pissed all the time."
She related a time when her temper got the best of her: vacationing in Majorca with her family and becoming so annoyed by her sister-in-law that she slept through most of the trip by taking her dog, Chunk's, Xanax. When it came time to fly, there was nothing left for the pup, and she had to give him a sleeping pill instead, hoping they would both sleep through the flight. However, Chunk burst that bubble by running wild-eyed through the cabin, thirsty and frantic, and Chelsea had to order him a steak before he calmed down. She couldn't sleep through that problem - it had to be dealt with.
That was just the beginning of Chelsea's bubbles bursting. The 2016 election took care of the rest, she said:
"I never had to care about the state of the world before. The world was a vague thought and a whimsical fancy... America wasn't a problem. There was no problem...Racism and feminism were fights we had already won. America was being handled by people smarter and more skilled in politics, and they took care of this stuff, so that people like me could live the American dream and remain blissfully ill-informed."
But everything changed for her after Trump was elected. She explained, "I had spent my adulthood on a cigarette boat going 100 miles per hour, and now I felt like I had somehow become marooned on one of those terrible all-inclusive carnival cruise ships."
It didn't make sense to her. How could the country she felt she knew so well elect this person? "I kept hearing the word 'elitists', you know, like, that everyone in California and New York lives in a bubble, that the election of this lunatic was a result of all of us not knowing anything about the rest of the country," Chelsea shared. But that didn't feel right. She had grown up in fairly pinched circumstances, recalling times when she hadn't been allowed to answer the phone because it might have been a collector, or drove to California to follow her comedy dreams with only $400 to her name, and traveled to almost every city in the country doing stand-up. "But after a few years, I was making more money, and then the clubs turned into theaters, and then arenas, and then private planes, and chauffeured cars...So here I was again, not taking into account the optics, or for that matter, the reality of my own entitlement," Chelsea said. "I had become exactly what I'd always wanted to be, an elitist...I hated having these thoughts...I realized that I'd made a career of over-hydrating people with honesty, yet I was being dishonest with myself."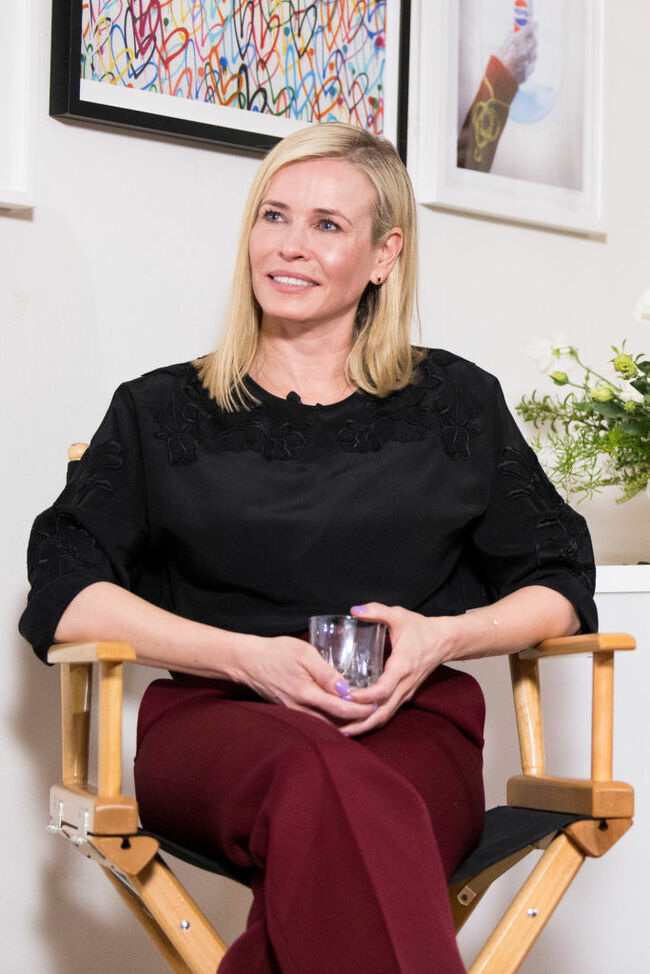 Connie, too, felt the need to face reality and get more involved in national affairs after the 2016 election, saying, "You have to invest yourself. You have to invest yourself financially, you have to invest yourself with your time, you have to invest yourself with your passion. You have to invest yourself with the way you talk to people around you, with your community, with your family. And there are some people who are capable and willing to do that, and there are some people who aren't."
"But it's necessary," Chelsea agreed. "You can't just dip in and out. You have to kind of harness your outrage, and make it something positive, and go and do something good."
Join Chelsea and Connie for more hilariously honest stories of soul-searching, smoking weed at Charlize Theron's house, and getting invited to Cara Delevingne's housewarming party, on this episode of Life Will Be the Death of Me.
If you want to be sure you're listening to the podcasts everyone else is checking out, iHeartRadio has you covered. Every Monday, iHeartRadio releases a chart showing the most popular podcasts of the week. Stay up to date on what's trending by checking out the chart here. There's even a chart just for radio podcasts here, featuring all your favorite iHeartRadio personalities like Bobby Bones, Elvis Duran, Steve Harvey and dozens of others.
Photos: Getty Images