Boltman To Sell Costume and Rights On eBay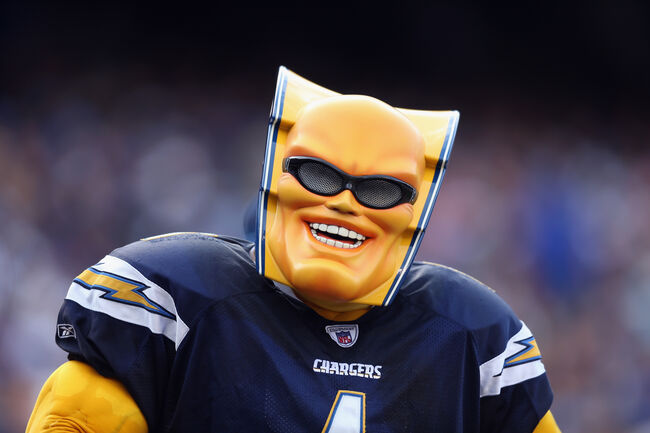 The creator of Boltman, the Chargers' unofficial mascot, announced that he will be retiring.
Jauregui says he has listed the costume along with "full intellectual property rights to the Boltman character" on eBay with a reserve of $5,000 + $600 shipping. Jauregui claims that half of the proceeds will benefit the Rady Children's Hospital in San Diego.
"It has been a great ride and experience for me as I played the role of the mascot character Boltman for over 22 years," said Jauregui, a Ramona resident, in his statement. "But the time has now come for me to pass the baton to a true Chargers fan in Los Angeles or San Diego or perhaps even to the Los Angeles Chargers. Dean Spanos and the Chargers have a unique opportunity to extend an olive branch to San Diego fans by bringing Boltman back to the field where he belongs," Jauregui said. "Boltman belongs alongside the historic Chargers' Canon (sic) and the Charger Girls as the team gets back to its quest for a Super Bowl title."
The eBay auction began on Thursday afternoon and will end at 3:30pm on July 22nd